Corn Mint (Japanese Peppermint) Essential Oil 15ml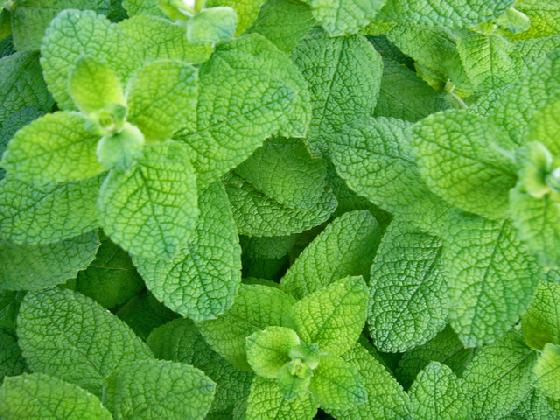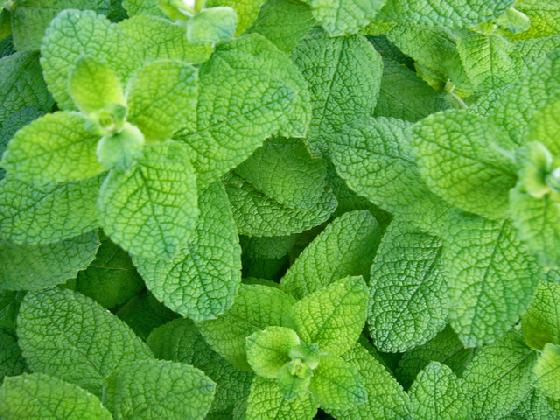 sale
Corn Mint (Japanese Peppermint) Essential Oil 15ml
" mentha arvensis "
This peppermint has a sharp, penetrating mint scent based on its high menthol content. This is a good strong peppermint!
Its aroma is strongly piercing, refreshing, minty and very herbaceous. Among its known properties are: Cooling, analgesic, antispasmodic, anesthetic, decongestant, emmenagogue, expectorant, febrifuge, insecticide and stimulant.
Should be kept away from eyes, likely to irritate skin and mucous membranes. Best avoided by pregnant women and nursing mothers as it could discourage flow of milk.
It may antidote homeopathic remedies. It also helps people become clear headed and refreshes the spirit. Helpful for people who are unable to concentrate or who have mental fatigue. Said to relieve states of anger, hysteria and nervous trembling, excellent for depression.
On the body, it has a dual action....cooling when hot and warming when cold. Extremely important for its effect on the digestive system (some users recommend 1 drop on a sugar cube or on a teaspoon of honey).
Has a slightly anesthetic effect on stomach muscles. Good for travel sickness, vomiting, diarrhea, constipation, colic, nausea and to keep drivers alert while on the road.
Its cooling and pain relieving action seems to ease headaches, migraines and toothaches. Used in liniments for the relief of muscle pain, lumbago, bruises, joint pain and insect bites. Can be used to relieve any kind of skin irritation or itching but should be used in a dilution of 1% or less or the irritation could be made worse.
Not very liked by insects and vermin, great for getting rid of ants and rodents, spiders.
Blends well with cedarwood, cypress, lavender, niaouli and pine, eucalyptus.
Cautions: Dilute very well before use; for external use only. May cause skin irritation in some individuals; a skin test is recommended prior to use. Contact with eyes should be avoided.
IMPORTANT: All A Scent To Remember products are for external use only unless otherwise indicated. This information is not intended to diagnose, treat, cure, or prevent any disease, and it should not be used by anyone who is pregnant or under the care of a medical practitioner.
Please refer to our policies for further details, and our disclaimer below.
Customers may purchase products from A Scent To Remember only with the clear understanding that all products must be used at their own discretion, and only after referring to the Material Safety Data Sheets (MSDS Furnished upon request only), and all other relevant technical information specific to the product. A Scent To Remember shall not be held responsible for any damages to property or for any adverse physical effects (including injury or bodily harm).
A Scent To Remember shall not be responsible for any damages resulting from use of or reliance upon this information. The user of the product is solely responsible for compliance with all laws and regulations applying to the use of the products, including the intellectual property rights of third parties.
The certifications, statements and product descriptions shown on this website are strictly for information purposes only. The information in this document is obtained from current and reliable sources but makes no representation as to its comprehensiveness or accuracy. Nothing contained herein should be considered as a recommendation by A Scent To Remember as to the fitness for any use.
Further, A Scent To Remember is not responsible for the comments made in the customer reviews, nor when products are used in ways not suitable to their purpose (for example, fragrance oils in toothpaste; bath salts in metal containers; additives used in larger amounts than recommended).
As with any manufacturing process, A Scent To Remember strongly recommends small lab scale testing for evaluation purposes prior to full commercial manufacturing. As the ordinary or otherwise use(s) of this product is outside the control of A Scent To Remember, no representation or warranty, expressed or implied is made as to the effect(s) of such use(s) (including damage or injury), or the results obtained.
The liability of A Scent To Remember is limited to the value of the goods and does not include any consequential loss. A Scent To Remember shall not be liable for any errors or delays regarding an order, or for any actions taken in reliance thereon. Please note, the International Federation of Aromatherapists do not recommend that Essential Oils be taken internally unless under the supervision of a Medical Doctor who is also qualified in clinical Aromatherapy. In addition, Essential Oils must be properly diluted before use in order to avoid any damages to property or adverse physical effects (including injury or bodily harm).